DETAILS – LOCATION/PARKING
Harry Bridges Memorial Park at the Queen Mary
1126 Queens Highway
Long Beach, CA  90802
Located by the Queen Mary in Long Beach Harbor Area, this lovely 4-acre park has served as home for the last two LAWineFests in Long Beach.  The park is located on the Pier J waterfront facing Downtown Long Beach.  It was part of the parkland mitigation for the development of the Aquarium of the Pacific and Rainbow Harbor.
From eclectic neighborhoods to sandy beaches, Long Beach is an urban seaside playground 22 miles south of downtown Los Angeles.  Long Beach boasts a major airport, the 2nd busiest seaport in the U.S., the LA Metro Blue Rail, and extensive ground transportation options.
PARKING & SHUTTLE OPTIONS
In an effort to get everyone into the Fest in a timely, we are outlining your parking/transportation options below.
The Queen Mary has opened for business so there is very limited parking availability for our guests!  
VIP/ALL ACCESS TICKET HOLDERS CAN PARK ON THE Queen Mary LOT ($20 Fee – payable upon entry). Follow the signs and watch for parking attendants to help guide you to parking.
Unless you have been notified otherwise, the following are YOUR parking options.
LAWineFest TICKET HOLDERS
Please Park at The Pike OR The Aquarium lots ( $16 each) and
take FREE SHUTTLES TO THE FEST
Shuttles will run every 5 mins direct to the Harry Bridges Park AND
the Long Beach Transit Passport runs every 15 mins (also stops at Shoreline Village)
Board at corner of Shoreline Drive & Cedar Ave. From 12:30pm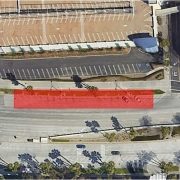 Take the Long Beach Transit Aquabus from the Aquarium Dock
across the Harbor for $1 (10 min ride) to Queen Mary Dock
Board at edge of Aquarium Parking Lot  
The Aquabus will run every 30 min so please plan accordingly
Coming from the ORANGE COUNTY AREA?  –
Park and take the Aqualink from Alamitos Bay for $5 (40 min ride) TO Queen Mary DOCK.
190 N. Marine Dr.
Long B each, 90803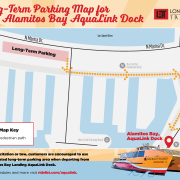 YOU CAN PURCHASE PARKING IN ADVANCE
INSTRUCTIONS FOR THE PIKE AND AQUARIUM OF THE PACIFIC PARKING BELOW:
1. Click the preferred parking lot location link below.
2. In the dropdown calendar, input the date you are attending  LAWineFest 2023 and press "Go"
3. Select the parking for the desired day, and follow purchase process to completion.
*NOTE: Each ticket is Valid for One Day only. Weekend passes are not available and must be purchased separately by day.
The Pike
65 Cedar Ave
Long Beach, CA 90802
Purchase Here
Day rate:  $16
The Aquarium Of The Pacific 
99 Aquarium Way
Long Beach, CA 90802
Purchase Here
Day rate: $16
There will be dedicated shuttles running from The Pike to Harry Bridges Park every 5 min during peak arrival and departure hours otherwise  The Long Beach Transit Passport shuttle running to the park every 15 mins however this shuttle will also stop at the Shoreline Village.
**All parking lots listed on this page are operated by third party owners that are not affiliated with LAWineFest, LLC, its affiliates or their respective employees, officers, owners, shareholders, members, directors, representatives and agents (collectively, "LAWineFest"). LAWineFest is NOT RESPONSIBLE for and does not assume any liability arising from fire, theft, damage to or loss of any vehicle or any articles left therein.
CHARITY BENEFICIARY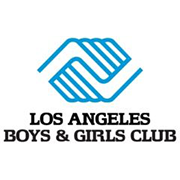 LAWineFest is proud to donate a portion of event proceeds to one or two hand-picked charities each year.  We are excited to announce that our 2023 charity beneficiary is the Los Angeles Boys & Girls Club.
ENTERTAINMENT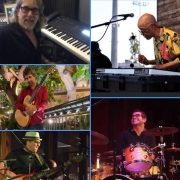 SLAM is a performance and recording percussionist, specializing in drum set, mallets, and timpani.
Slam plays all genres of music including jazz, classical, Caribbean, pop and R&B. He is a highly sought out musician who performs regularly in the Los Angeles area, as well as the international stage.
TRAVEL/LODGING 
OFFICIAL HOST HOTEL
Hotel Maya, is a resort style, boutique hotel offe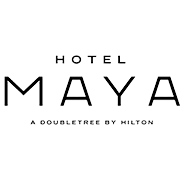 ring sparkling views of the water and the Long Beach's scenic skyline. Inspired by the Mayans and situated on 14-acres of waterfront amongst 400+ palm trees, the hotel boasts 7 fire pits, a picturesque pool, floating cabanas, our own manmade beach as well as an award-winning restaurant, Fuego!  The outdoor setting allows you to stroll through fresh open air corridors with touchless access to your guest room and event spaces.  Hotel Maya is the perfect location for an overnight stay or social event.
https://www.hotelmayalongbeach.com/
OFFICIAL DESTINATION PARTNER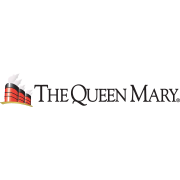 Located in the Port of Long Beach, the Queen Mary features a rich maritime history, authentic Art Deco décor, and stunning views of the Pacific Ocean and Long Beach city skyline. On her maiden voyage in 1936 she was considered the grandest ocean liner ever built, now the Queen Mary has been part of the Long Beach shoreline since December 9, 1967. History buffs and visitors of all ages can explore the ship's museum, tours, and exhibits. The Queen Mary is located at 1126 Queens Highway in Long Beach. For more information or for reservations, see https://queenmary.com/.
WHAT?
The LAWineFest brings wines and brews from around the world to your doorstep in a fun, relaxed environment. (Yes, we're the WineFest. But turns out even wine lovers need a break to sip something else new and noteworthy too.)  The Fest also serves up boutiques to browse, artisan merchandise to buy and more!
WHEN?
Saturday – June 3rd 2023
2pm – 6pm
Sunday – June 4th 2023
1pm – 5pm
WHY?
To explore the exciting world of wine – along with some seriously artisan brews – in a great setting that is all about you finding what you like. Forget the rules! Even better, your good time is a good deed. The charity benefiting from LAWineFest in Long Beach will be announced soon.