What?
The Desert WineFest brings wines and brews from around the world to your doorstep in a fun, relaxed environment. (Yes, we're the WineFest. But turns out even wine lovers need a break to sip something else new and noteworthy too.) The Fest also serves up boutiques to browse, artisan merchandise to buy and more!
Where?
Transportation Options:
We encourage guests to consider carpooling with a designated driver, or use of public transportation, Uber and Lyft. Parking will also be available in the parking lot next to the park as well as overflow parking at College Of The Desert right across the street from Civic Center Park.
Why?
To explore the exciting world of wine – along with some seriously artisan brews – in a great setting that is all about you finding what you like. Forget the rules! Even better, your good time is a good deed. A portion of proceeds will benefit The Family YMCA of the Desert.
When?
Saturday – February 25th 2023 1pm – 5pm
Sunday – February 26th 2023 12pm – 4pm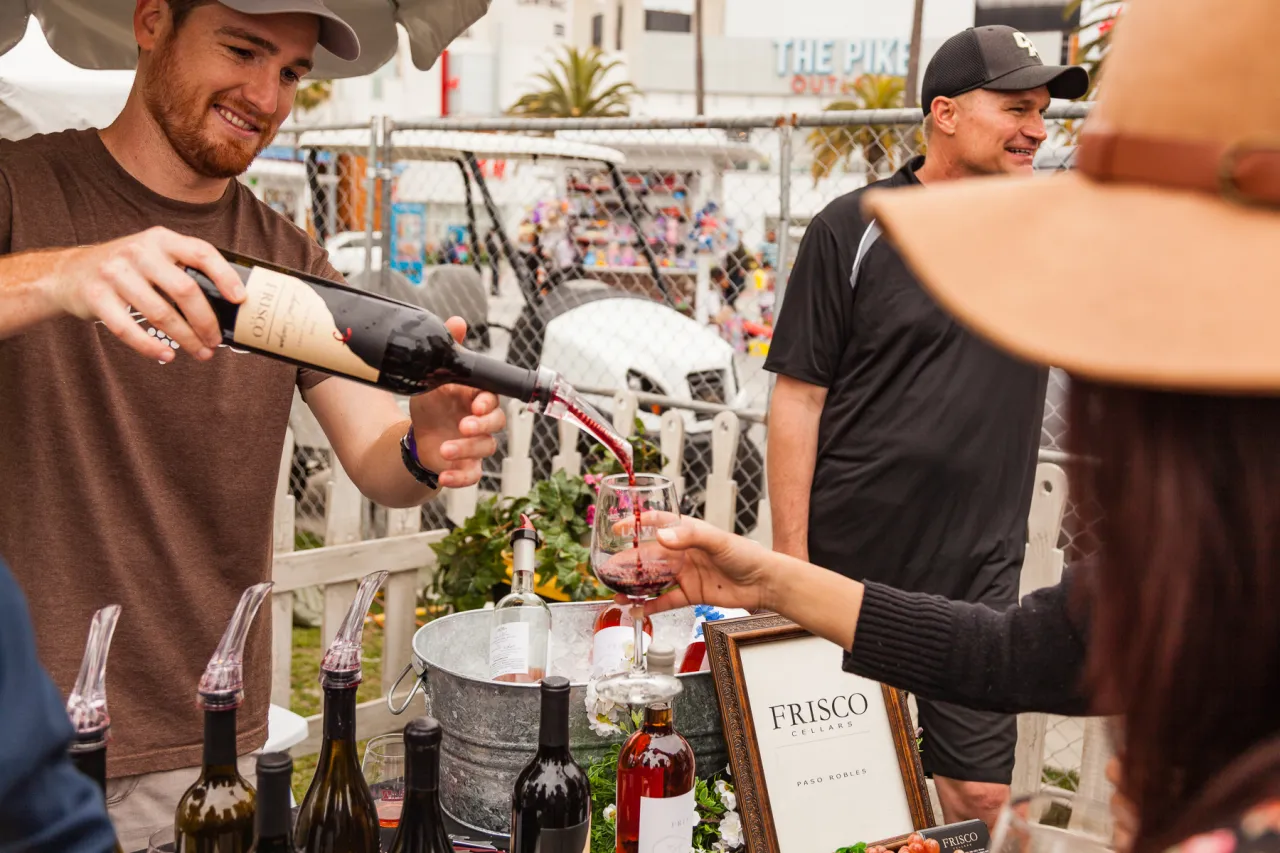 FREQUENTLY ASKED QUESTIONS
Can I volunteer?
We do need a limited number of volunteers to work on both Saturday and Sunday. We also are looking for a few volunteer sommeliers to help the wineries out. A full shift gets you free admission for that day. If you are interested, email us at [email protected]
What's included?
You get a glass to keep, which means unlimited wine and beer sampling. (For those new to wine tasting, these are tasting-sized pours so you get to try a lot of different wines safely.) Water, coffee, and sample nibbles. All the fascinating main-stage presentations. Live Music each day. Please note that food and boutique products are for sale once inside the event.
What is included with the designated driver admission?
You pretty much have the exact same Fest experience as your friends, except you do not receive a tasting glass nor do you get a wristband that enables you to drink alcoholic beverages. If you are caught drinking out of a friend's glass, security will escort you out of the event and your money will not be refunded.
Can I buy the wines I taste and love?
Yes, you will be able to place orders with your favorite wineries who will then ship the wine to you.  You will not be able to physically purchase wine and leave the fest with it in hand as that goes against ABC rules.